1
« on: 2018-06-28 14:16:25 »
Hello everyone! I'm trying to implement my own MIM+MAP algorithm, yet the wiki page is quiet chaotic. Myst6re's Deling source code helped a bit, yet I face some issues:
-When does exactly the stage is type 1 or type 2? Are there really two types? In Wiki and Deling source code we see that types are distinguishable by .MIM filesize, yet I wasn't really able to find 401408 bytes .MIM
Anyway, I treat every single field like a type2. However, there's something odd:
I took two different stages and tried to render it: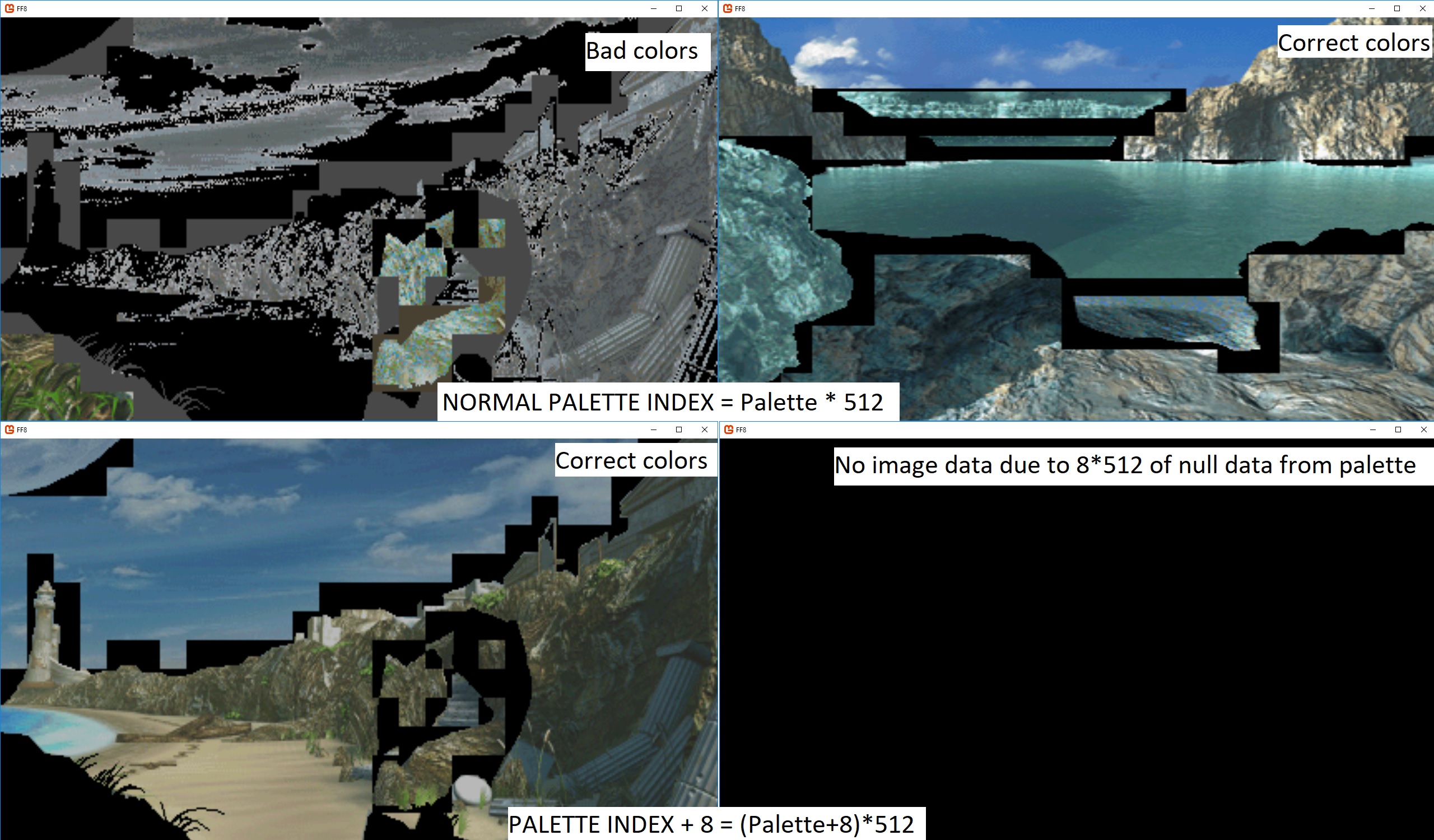 Please ignore black spots, I didn't implement blending.
Both the stages have EQUAL .MIM filesize; How do I know when to use palettes 0-8, or when 8-16?
What am I missing?