1
« on: 2011-04-13 01:16:51 »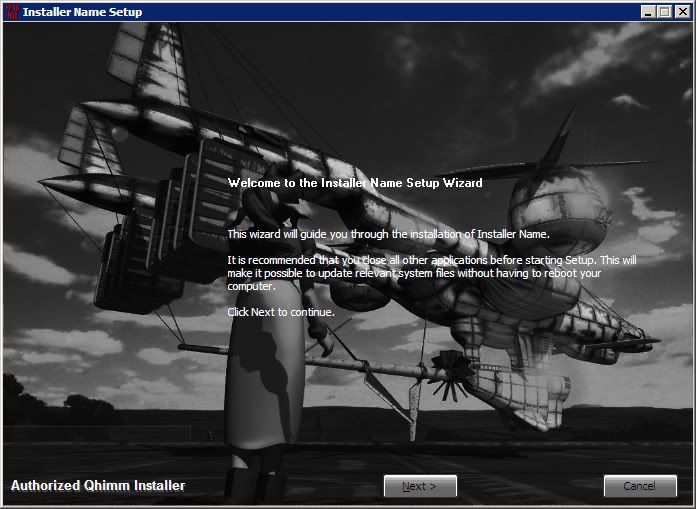 I created this a while back for TA release, but have decided that it may be helpful to other on Qhimm. It is an NSIS script that creates a spiffy installer for you after you declare a few different things. If you are inexperienced with NSIS scripting, this might be an easy way to ease into it, because I have done all of the difficult coding for you already. All you have to do is place your fies in the same directory, then declare them in the script and compile! It's a bit more involved than that, but i have fully commented the entire script, so nothing is difficult to locate. I would suggest using Notepad++ for ease of viewing. If you dont have NSIS experience i would recommend reading about it on the NSIS website, as well as the UltraModernUI website, since i will only provide basic support here.
First you will need to download NSIS and UltraModernUI:
Download
Full Documentation:
NSIS webpage
UltraModernUI webpage
Do a full installation. Without this package you cannot compile this script. There is also a fair chance that this may not compile the same on your computer as mine, I have never tried to transfer a raw NSIS script, but I am pretty sure everything is worked out.
Included in the installer:
=AutoFind FF7 directory (windows only)
=Aali Driver Check
=Spiffy Music
=Background graphics
=Spiffy ending fanfare
All of these elements are changable with the right knowledge. Most elements don't need to be changed, only things such as installer name, folder names, and a few text fields. Everything has been labeled in the script, so any important function will have its use listed next to it. There is also an example installer in the ZIP file so you can try it out before you decide if you want to use it.

Download Template
If you have any problems let me know, if they are graphical in nature, provide a picture. I ask you provide credit for me
somewhere
, but its not a big deal.
have fun!
lee