1
« on: 2012-04-02 01:26:44 »
So here is my physical Final Fantasy collection.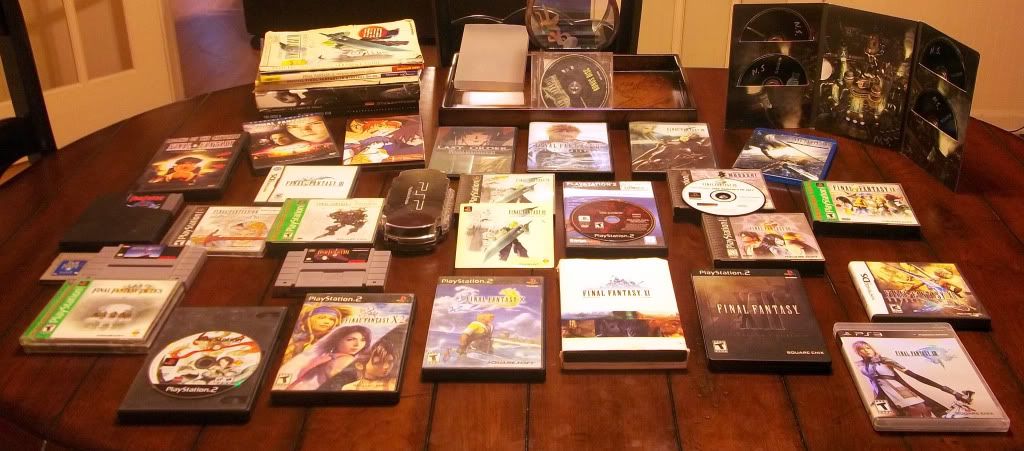 Better Quality pic
http://i689.photobucket.com/albums/vv252/grimmy307/ffcollection2.jpg
It's not complete at all, but wanted to share. I'm missing a real copy of 4, but will get another soon. I put my psp in there since that's where my CC lives. Hope a few of you decide to share your collections. FF only, no Kingdom Hearts etc. as filler.