1
« on: 2021-01-15 21:11:44 »
For some reason I don't know, I'm having issues with the ending of the game when using only the Demaster mod, withou any other mods installed (neither graphical mods nor other kind).
The 3D models for Irvine and Zell in the ending cutscene after the Ultimecia battle are not showing properly, or not showing at all. Irvine's head and hands are missing, while the entire Zell character model does not appear at all.
Demaster's version used is 128a, from the latest build on GitHub, while the settings used are these: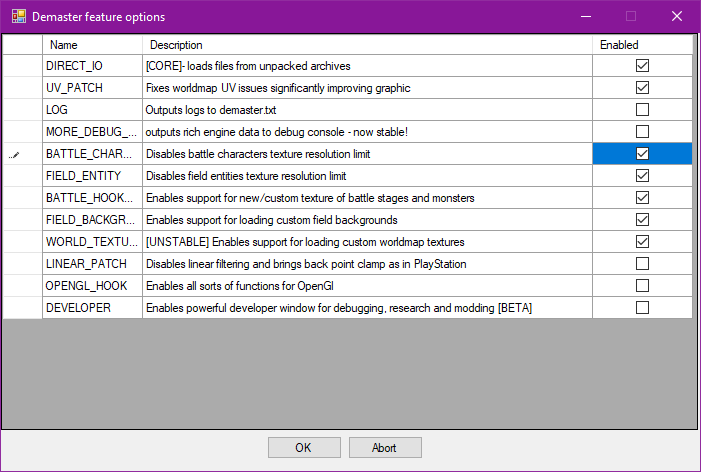 Does anybody have the same issue?