1
« on: 2021-03-01 23:32:30 »
This was the first mod I ever made, so I figured I'd bring it over to 7th Heaven real quick!
This mod skips most of the cutscenes in the game, allowing you to focus on the gameplay. You'll also run into Mog occasionally, who you can talk to to skip some of the more tedious sections like Wall Market and the Shinra HQ stealth section.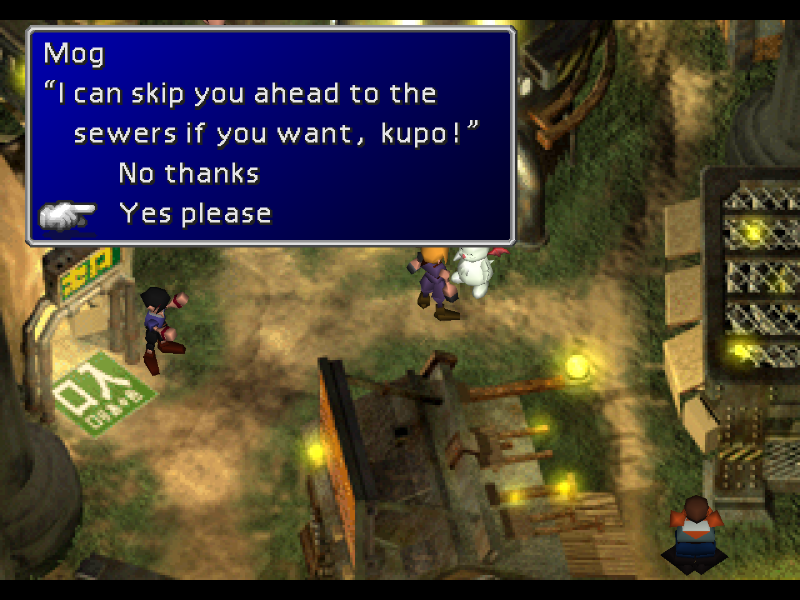 Great for challenge runs. Likely incompatible with mods that modify flevel, like New Threat.
You can download the IRO here: https://drive.google.com/file/d/19BjzvLjbHRDd68tRpEJP-cRTDF0Adv9S/view?usp=sharing
Old versions: