1
« on: 2020-08-28 03:57:47 »
Yes, if you're playing with the Expert Sphere Grid, open the sphere grid menu, switch to Rikku and go to this node. If the patch was successfully applied, it will say : "Raises Magic by 2 points". If it failed it will say 3 points.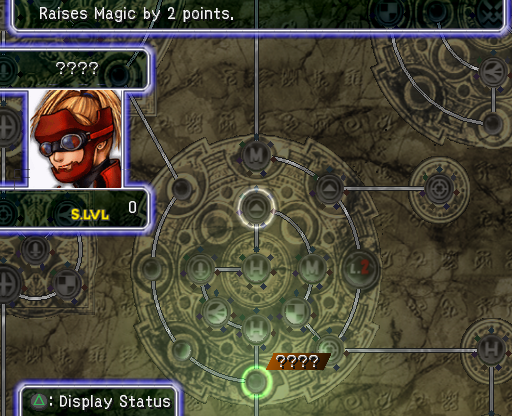 This patch doesn't make any change to the Standard Sphere Grid so if that's what you're using I can't help you.
Also here is the translation for the questions in japanese at the start of the game to make sure you select the sphere grid you want :
1) Which Sphere Grid would you like to use?
a) Standard Sphere Grid
b) Expert/International Sphere Grid
2) Are you sure?
a) Yes
b) No
3) Select the primary language for subtitles and menu options
a) Japanese
b) English